Initiatives to support the Sustainable Development Goals (SDGs)
In 2019, over 150 members states met at UN Headquarters in New York for a summit where they adopted the document "Transforming our World: the 2030 Agenda for Sustainable Development." This agenda is an action plan for humanity, the planet and prosperity that sets 17 Sustainable Development Goals (SDGs) and 169 targets. In addition to governments, companies are also encouraged to take voluntary action to accomplish the SDGs.
At Yamashita PMC, we reference standards such as the ISO 26000 international guidelines and the SDGs to examine areas with deep connections to the business sectors in which we operate, where we identify ESG issues that have a critical impact for both the public and business and initiate concrete action toward solutions.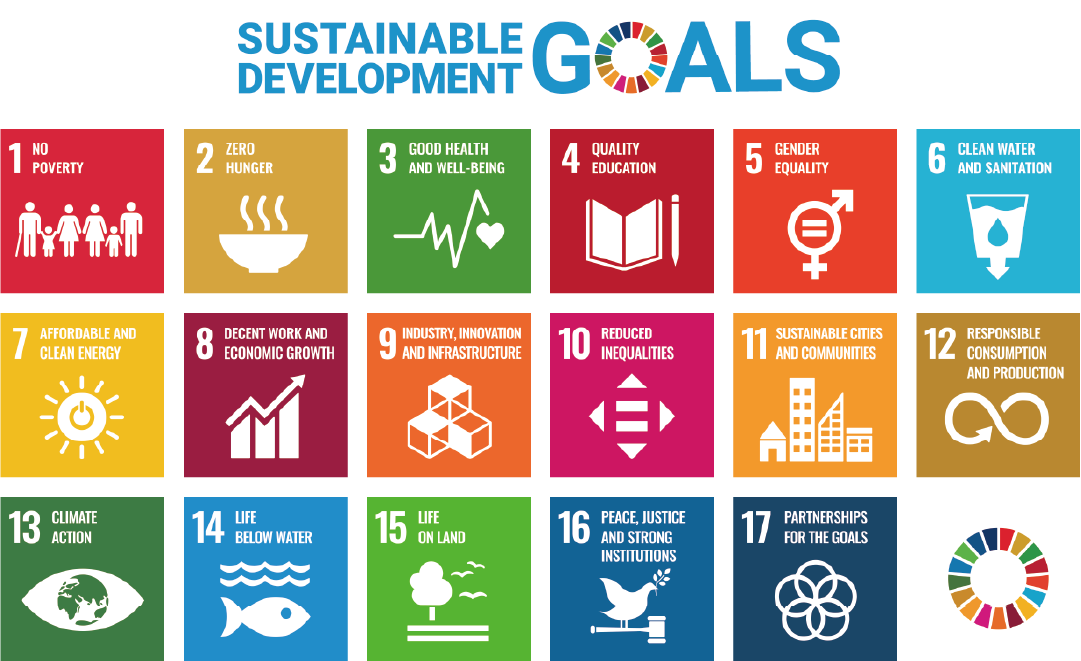 Response to ESG issues
E:Environment
Environment
LCM and energy conservation at buildings and facilities
Environmentally-friendly measures at buildings and facilities
Visualize energy usage and energy-saving measures with a BEMS
S:Social
Human rights
Respect for basic human rights (raising awareness of human rights at work sites; understanding and consideration)
Making diverse workplaces (equal opportunity for men and women; hiring of disabled persons and rehiring the elderly)
Labor practices
Fair and equitable personnel evaluation system
Improved work environment
Better work-life balance (taking consecutive days off; flex-time scheduling)
Preparation of in-house training programs
Consumer targets
Ensuring quality and traceability with an RACCP system, which is YPMC's unique risk management system in project management and construction management
rize for CM Award
Disaster reconstruction assistance
Community engagement and development
Regional revitalization; promotion of projects to develop towns, people and jobs
Participation in projects, whose theme is pre-symptomatic health
Assistance for content at CCS lectures
Participation in future academic societies in the construction industry
Collaboration between industry, government and academia; lectures for students
G:Governance
Fair business practices
Creation of a compliance system (for compliance with the ethical rules of the Construction Management Association of Japan)
Fair competition and dealings (utilization of various contract methods)
Protection of intellectual property rights