COMPANY
The Yamashita PMC Philosophy
The Yamashita PMC Philosophy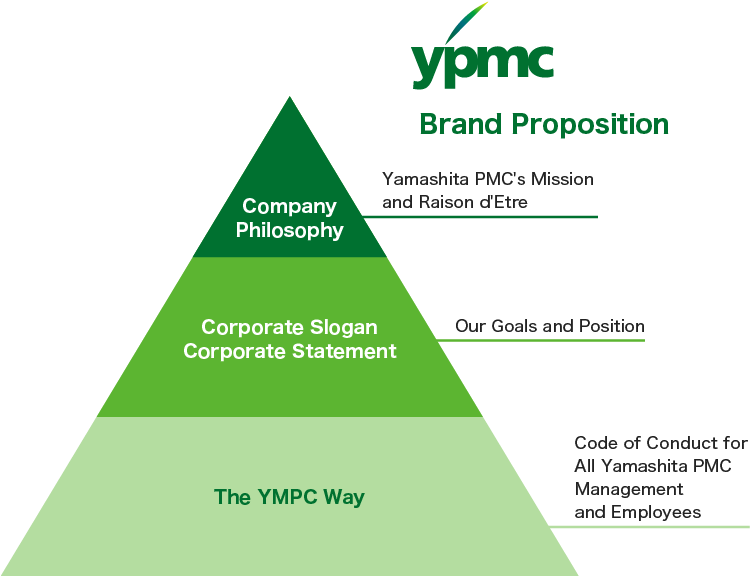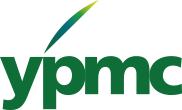 In the Yamashita PMC brand logo mark, a line sharply ascending up and to the right represents our cutting-edge services. It encapsulates the idea that, as a pioneer of PM/CM, we promise to continue providing cutting-edge services of the highest quality to fulfill the client's vision, while we also come up with, give shape to and roll out new business models and platforms to contribute to the building of a better society.
Brand Proposition
Providing facility strategy and solution for client and society, the vision comes to life.
These words represent the Yamashita PMC mission and the value we offer.
Company Philosophy
Creation for Clients' Innovation
We make it a principle to treat clients with sincerity in order to provide innovative services that lead to business success for our clients.
Collaboration for Society
We partner with the public to produce sounder construction and production systems as we contribute to society through the resulting improvements in the quality of social infrastructure.
Profession for People
We maintain a professional awareness to provide thriving venues where people of diverse talents can interact and demonstrate a synergistic effect of their capabilities together.
Corporate Slogan
Corporate Statement
Master the Art of the Facility Strategist.
Transcend the State of the Facility Strategist.
Our job is to serve as a Facility Strategist.
To make the client's facility a venue for advancing their marketing.
To make the client's facility a wellspring of innovation.
To formulate and execute the best strategy for achieving these goals.
To properly manage projects to make that happen.
This has been our constant mission since our founding.
We continue to master the art of being a Chief Facility Coordinator for our clients.
Our goal is to become more than a Facility Strategist.
Today, Japanese society is attempting to transition from being a technologically advanced country to a socially advanced one.
Many different companies and clients
are working on the creation of the industrial models of the future.
The challenge we set for ourselves is to aspire to a higher level of marketing and innovation.
We wish to initiate change ourselves and be the driver of transformation for the better.
Intrepidly and continuously innovating, we are a Facility Strategist.