Yamashita PMC Publications
Here you can browse a list of books published by top managers at Yamashita PMC.
Their pages contain veteran techniques and hints on regional revitalization gained through experience in facility construction projects. The books also offer a variety of perspectives, discussing topics outside the realm of construction such as the approaches and thinking needed for Japanese industry to evolve moving forward.
Huge Growth by Eliminating Wasted Effort:
Smart Work Techniques – Role-Playing PDCA Raises On-the-Job Energy 1% a Day
Author: Yamashita PMC Director & Senior Managing Executive Officer Masayuki Kinoshita
Publisher: Diamond, Inc.
Publication Date: November 7, 2018
Price: 1,400 yen (plus tax)
A top consultant whose pitches have a 90% winning percentage will know the pitfalls and misunderstandings that the textbook PDCA cycle will lead to, and will instead follow the cycle smartly, without pushing too hard or wasting effort. This book will tell you how to do this and build up your experience points in the PDCA game.
Details URL : https://www.ypmc.co.jp/book2018/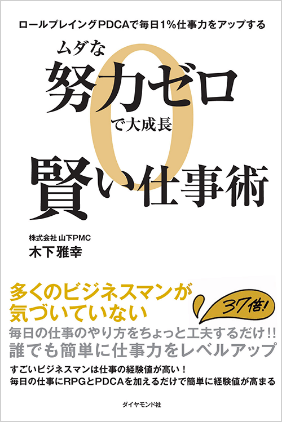 Industry-Government-Academia Best Practices in Regional Revitalization:
Local Innovations Through Collaboration
Co-author: Yamashita PMC Senior Manager Keiji Takagi, et al.
Publisher: Advanced Academic Agency, The Graduate School of Project Design Publishing Department
Publication Date: May 1, 2018
Price: 1,500 yen (plus tax)
This publication reports on the findings of "The Graduate School of Project Design Best Practices Society," where participants from the City of Toyo'oka, Hyogo Prefecture and five advanced companies (Japan Airlines, NTT DOCOMO, JTB, Kao and Yamashita PMC) explored new cooperative relationships between companies and local governments.
Details URL : https://www.ypmc.co.jp/info/news/5615/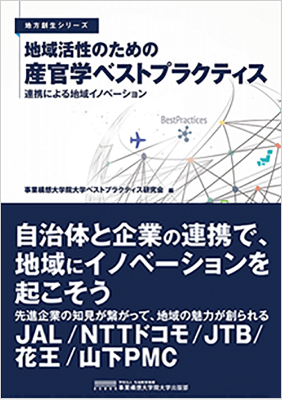 Recommended Reading from Yamashita PMC
The Construction Management Guidebook, 3rd Edition
Author: Construction Management Association of Japan
Publisher: Suiyosha Publishing Inc.
Publication Date: January 11, 2018
Price: 6,500 yen (plus tax)
Since the first edition was released in 2004 to enlighten a wider audience about CM, the Guidebook, now in its third edition, has educated a great many construction project customers and others in the construction industry with everything they need to know about CM.
Details URL : http://www.cmaj.org/index.php/ja/publication/cmgb-3